Exceed Entertainment is a renowned name of entertainment management company operating in Mumbai, India. Since its start in 2005 as a talent management agency, it has helped young talents come to the limelight in the film industry. The company has evolved into a versatile entertainment company. The professional team specialises in various aspects of the entertainment industry. 
The company assists artist management, influencer marketing, brand ambassador, digital marketing, entertainment, event management, sports hospitality, merchandising, and licensing. It takes care of artist management and helps them find better ways to survive in the entertainment world. 
The company's top-rated professionals have expertise in the field to guide the talents and train them to give their best forms for the entertainment industry.
Reliable Influencer Marketing Agency – Exceed Entertainment 
The contribution to artist management and bringing out talents makes Exceed Entertainment among the top influencer marketing agencies in India. It has the expertise to curate the right talent for the proper engagement in the entertainment industry. The company works with artists for their brand endorsement across platforms and helps them create prominence in the entertainment and film industry.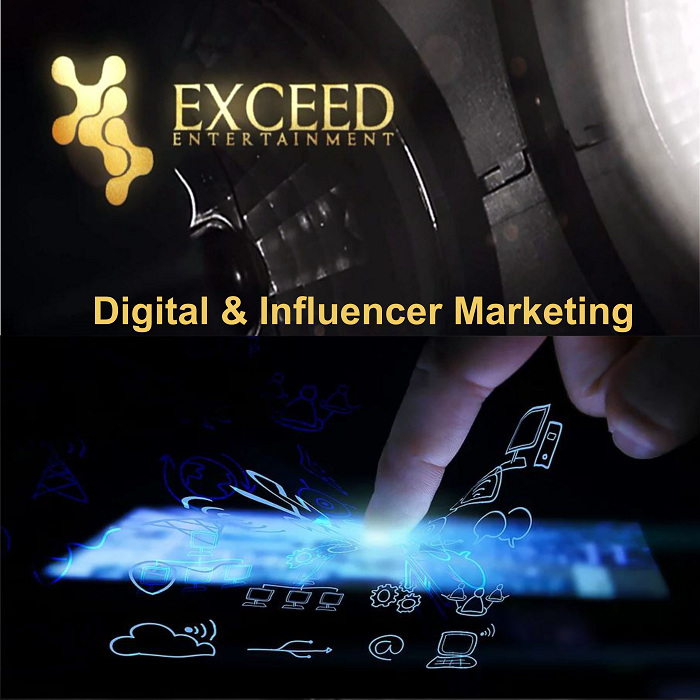 It is how it has become a reliable source of digital marketing agency in Mumbai and thus a preferable choice by the artists these days. The company comes with a solution-driven approach for maximum brand reach with quality content. The company has the expertise to handle various digital activations that can boost a brand's digital presence. 
Exceed Entertainment's take on Brands and Celebrities 
Vicky Kaushal and Uni Cards create quite a buzz these days. Uni Cards facilitates online payment, allowing users to spend heftily. Following this, users must repay the money within a specific time without paying interest. The brand wanted to showcase its innovative offers to the audience through a reliable source. What else could be the best option than Exceed Entertainment? 
The talent management company has its take on helping artists with brand endorsement. The talent management company also helps with adequate promotion for the endorsement, which is how Vicky Kaushal became the brand ambassador of UniCards. 
The company has made his dream come true. It knows how to influence an artist's audience and use the aura he already created on his audience through his humble and candid approach.  It is how the artist could make his brand prominent among people of ages. So, the company is a trustworthy source to boost brands and celebrities effectively. 
Creating an Association between Artists and Brands 
Association with a brand ambassador can influence the target audience positively and establish the brand prominently online. It is what Exceed Entertainment focuses on, and its assistance ranges from individual PR work to effective team or celebrity endorsement in India. The company specialists work with celebrities and brands to understand their requirements. It also helps them to reach out to their target audience more effectively. A brand needs an effective survival strategy to retain a solid position amidst growing competition in the entertainment world.