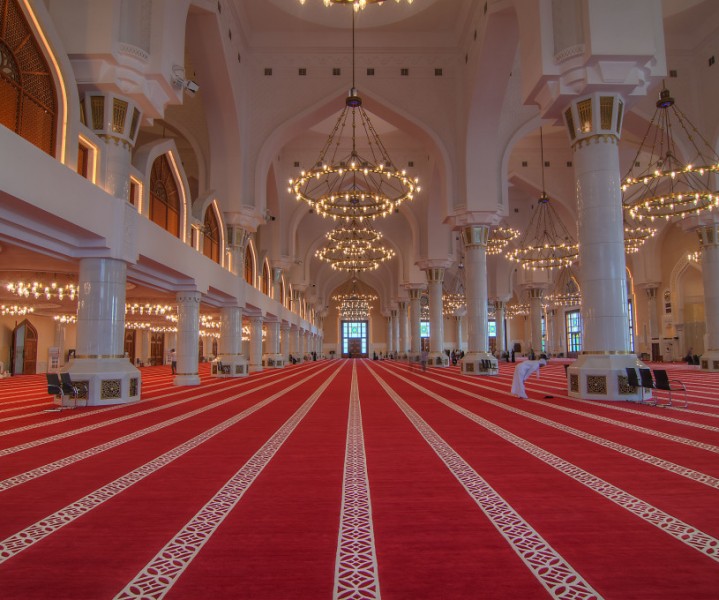 Mosque carpets, also known as prayer mats, are an important part of any mosque. They provide a comfortable place for worshipers to kneel and perform their prayers. As such, it is important to keep your mosque carpets in good condition. Here are some tips for caring for your mosque carpets: 1. Vacuum your carpets regularly. This will help keep dirt and debris from becoming embedded in the threads. 2. Spot-clean any spills or stains immediately with mild soap and warm water. 3. Hang your carpets outdoors in the sun once a year to air them out and help keep them fresh. 4. If your carpets become worn, replace them with high-quality, durable carpets that are designed to last. 5. Have your carpets professionally cleaned once a year to help them look their best. By following these tips, you can help ensure that your mosque carpets stay in good condition and last for many years.
Selecting the Right Color and Design for Mosque Carpets
Select a color that is appropriate for the mosque. Generally, carpets should be in a neutral color that is not too distracting and can blend with the mosque's overall aesthetic. Colors like beige, gray, and brown are popular choices.
Choose a design that complements the mosque's architecture. Mosque carpets are often designed with geometric patterns and vibrant colors. Consider the overall style of the mosque when selecting a design.
Consider the size. Mosque carpets are typically large in size to accommodate multiple people. Measure the area where the carpet will be placed and select a carpet that is the proper size.
Consider the quality. Mosque carpets should be made of durable materials so that they can withstand heavy foot traffic and wear and tear. High-quality carpets will last longer and look better.
Consider the price. Mosque carpets can be expensive, so it's important to determine a budget before shopping. Research different stores and compare prices to get the best deal.
Maintenance and Cleaning Tips for Your Mosque Carpets
Vacuum your carpets regularly. At least once a week, use a vacuum to remove dirt, debris, and particles from your carpets. This will help your carpets stay clean and look new.
Spot clean spills immediately. If something is spilled on your mosque carpets, use a damp cloth to blot up the spill as soon as possible. Do not rub or scrub the spill, as this can cause the spill to spread.
Use a carpet cleaner. To remove tough stains or odors, use a carpet cleaner or shampooer
Have your carpets professionally cleaned. Professional carpet look cleaners have the tools and products necessary to thoroughly clean your carpets.
Clean the edges of your carpets. Pay special attention to the edges of your carpets, as dirt and grime can get trapped in the fibers. Vacuum or use a damp cloth to clean the edges of your carpets.
Move furniture regularly. Moving furniture around will help to prevent dirt and dust buildup in one area.
Remove shoes before walking on carpets. Shoes can carry in dirt, dust, and other particles, so take them off before stepping on your carpets.